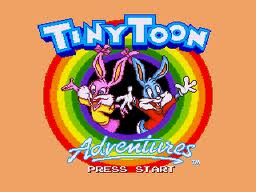 Pac-Man Meets the Tiny Toons is a Pac-Man/Tiny Toon Adventures game releced for the GBA, Xbox, Xbox 360, PS2, PSP & Wii.
The gameplay is just like Pac-Man Fever only the other non-Pac-Man Namco stars are replaced with some Tiny Toons. They go around on a boared game playing mini games & collecting coins & raffle tickets.
Characters
Edit
Pac-Man
Ms. Pac-Man
Buster Bunny
Babs Bunny
Plucky Duck
Hamton J. Pig
Calamity Coyote
Little Beeper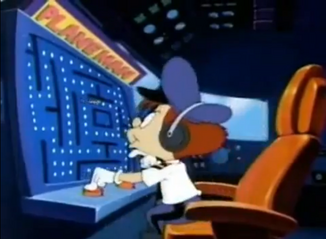 Both the music from Pac-Man, Ms. Pac-Man & Tiny Toons are played throughout the game
There are bonis Pac-Man & Tiny Toons games in the bonis features
The bonis features also includes 2 bonis videos. The 1st is a clip from TTA were Buster & Plucky play Pac-Man w/ their eyeballs. The 2nd is a TTA clip were Montana Max is playing a spoof video game "Plane-Man".
Bonis Games
Edit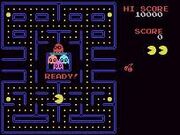 Pac-Man (Pac-Man)
Ms. Pac-Man (Pac-Man)
Montanas Movie Maddness (TTA)
Busters Hiddin Treasure (TTA)
Pac-Man Kart Ralley (Pac-Man)
Wacky Stackers (TTA)
Pac-Man Championship Eddition (Pac-Man)
Acme All Stars (TTA)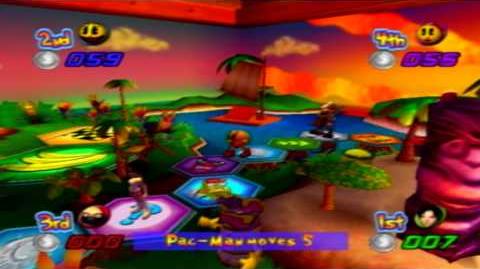 Ad blocker interference detected!
Wikia is a free-to-use site that makes money from advertising. We have a modified experience for viewers using ad blockers

Wikia is not accessible if you've made further modifications. Remove the custom ad blocker rule(s) and the page will load as expected.